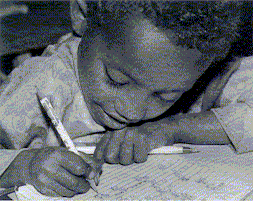 Asra Hawariat School History
The Asra Hawariat School was founded in 1958 to cater for children from the slums of Addis Ababa, who were too poor to go to any other school.
The School was founded by Asfaw Yimeru when he was still a student at the General Wingate School. Asfaw encouraged learning in the poor of the community.
The school has grown significantly from its humble beginnings and now, many years later, supports over 1500 children.
Please use the menu on the left hand side of this page to see major historic events of the School.