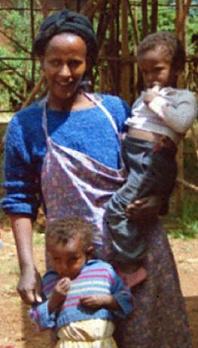 Child and Family Aid Programme
The Child and Family Aid programme is one of the major projects of the Asra Hawariat School and is designed as an alternative form of child care to the residential orphanage. The purpose of this programme is to prevent under-privileged and orphan children from joining the ranks of street-children, or becoming destitute by providing financial and material assistance to the poorest families in the surrounding community.
There are currently 652 children supported by the program, half of whom are orphans with local foster families.
It is intended that families on the programme will be provided the basic necessities of life and a free education for their children. Families are offered the chance to join the programme after they have come to the attention of the school authorities through being obviously malnourished or similar problems.