Asra Hawariat Orphanage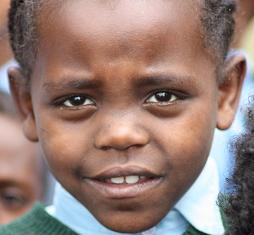 The Asra Hawariat School used to run an orphanage whose origins stem from when the founder of the school started to teach street children and feed them from the left-over food from the General Wingate boarding school student meals.
At its height the orphanage had over 90 children. The reason we have closed it is that we believe that orphan children are better brought up outside an institution. Thus all orphans are now with Ethiopian foster-families in the district, as part of our Child and Family Aid programme. This gives them a home, a family, a street, a community, and makes it far easier for them to integrate into the real world when they become adults.